Car Dealer Hillsboro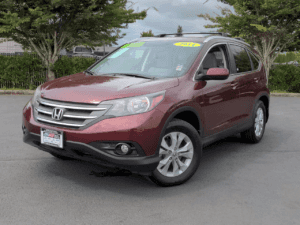 Now more than ever, used cars in Hillsboro Oregon are a lifeline for people who need a dependable vehicle that leaves room to spare in the budget. You can get all the luxury, performance, and style from an older model vehicle, just a lesser cost. As a car dealer in Hillsboro, Dick's Hillsboro Honda knows the value that Hillsboro used cars have to offer. Far from having outlived their usefulness, a used car for you means a new lease on life for those models.
Score a Hillsboro Used Cars Deal
When you shop for used vehicles at your car dealer in Hillsboro, you can be confident that you're doing a service to both yourself and the community. Our environment gets better every time someone finds a way to re-use a resource. Pre-owned vehicles are perhaps the world's most exciting and pleasing of all "recycled" products. You get the same thing that someone bought new, just at a reduced down payment and monthly price.
Life rewards you for shopping at pre-owned car dealerships in Hillsboro Oregon. And you reward the community you live in. Taking home a used vehicle means:
A nice car that's more fully loaded than you might have been able to afford new
Lower insurance rates
Slower depreciation and greater return on investment with a trade-in or sale later on
Getting a fully inspected model that's been deemed quality
Potential tax and fee benefits
Getting the Most from a Used Car
Our dealership believes in a complete car buying experience. This means having 24/7 access to our broad inventory of pre-owned and certified pre-owned models. Customers are encouraged and welcome to hop online at any time and browse through our models. Look at pictures, research powertrain and safety specifications, and even apply for financing if you find a model that suits your style.
To give you even more, we have an excellent complete auto care team at Dick's Hillsboro Honda. They're certified by all state and local regulatory agencies and frequently reviewed by their peers as they work together. We run an auto care center so that you can keep your used model in top condition over the years. Stop by for fresh oil changes, tune-ups, tire rotations, and computer diagnostics. You can count on us for prompt, successful repairs as your vehicle ages, too. Your used car always has a friend at our dealership.
Learn More Today
Knowing that your next used vehicle is just a few clicks away is a comforting thought to any car shopper. We have a total online experience that even lets you finance your next used model online. Schedule service, talk to a live sales representative, or just window shop for your next wonderful pre-owned or CPO vehicle. Our team is available at any time you need to ask questions about buying, financing, or auto care. Feel welcomed to use our Live Chat feature, email, or phone number. A team member is grateful to have you as a customer and eager to help.