Experience the Best Hikes Near Hillsboro, Oregon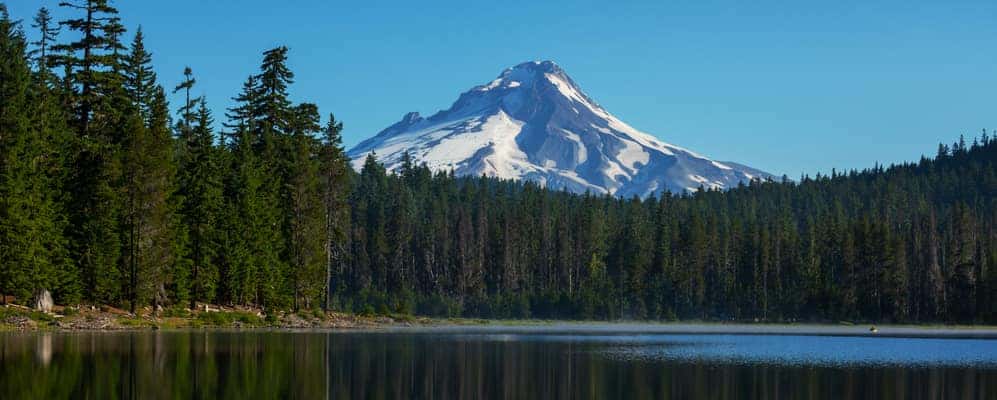 With the weather warming up, nature enthusiasts are excited to get back outdoors and breath in the fresh Oregon air. Explore our favorite places to disconnect and soak in the peaceful Oregon forests with our picks for the best hikes near Hillsboro, Oregon below!
Banks-Verona Straight Trail
The Banks-Verona Straight Trail is Oregon's first rail-to-trail that covers a paved over train bed from that is decades old. Hikers and bikers can enjoy 21 miles of easy grade trail broken up with 13 old bridges. The tree-lined trail cuts through the thriving forest and over clear streams that offer plenty of animal spotting opportunities. You can access the trail at 6 different points along the way, including access points at Banks, Verona, Manning, Buxton, Tophill, and Beaver Creek.
Jackson Bottom Wetlands Preserve
This sprawling 635-acre wetlands preserve is a jewel of Hillsboro. Hiking trails start in the parking lot and split off so hikers can stroll through the forested wetlands and meadows, and along, ponds, marshes, and river banks. Designated as an Important Bird Area, bird watchers are able to spot thousands of migrating birds that pass through this preserve.
Nobel Woods Park
If you are looking for a short, but still sweet hike, Noble Woods Park is the perfect place to visit. Hikers can stroll through beautiful wooded trails and a viewing area, and then take to the picnic tables for lunch or enjoy the playground with their kids. Paths are both paved and soft-surface.
Cooper Mountain Nature Park
Hike along 3 ½ miles of trails that take you from the park through conifer forests, prairies, and oak woodlands at Cooper Mountain Nature Park. Visitors will be able to get a view of the Chehalem Mountains, as well as Oregon white oaks. The wide, gravel-packed trails are great for family hiking, and kids can enjoy one of the most popular nature play places in the area.
Explore Hillsboro With Dick's Hillsboro Honda
Beyond finding the best hikes near Hillsboro, the team at Dick's Hillsboro Honda be your Hillsboro guide! Learn more about the Hillsboro-area by getting in touch with us today.