Honda SUV for Sale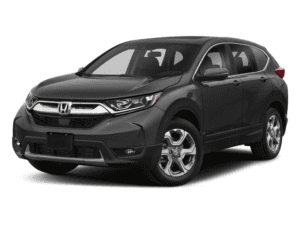 Dick's Hillsboro Honda has a Honda SUVs for sale that tailored to every buyer's needs. Check out models like the CR-V, HR-V, and Pilot, and that's just for starters. You'll find new and used editions of all those models, with your favorite trims in tow to deliver to satisfying commute or road trip every day. Each of these SUVs are known for their long life and comfort.
Look Forward to Life in a Honda SUV
The places we spend time should always be meaningful and memorable. Honda SUVs remain a favorite haunt of many people across the country. These models include artistic models like the Pilot and inventive models like the CR-V and HR-V. We keep each of these models available at all times here at Dick's Hillsboro Honda.
Honda CR-V for Sale
The turbocharged performance of the CR-V is a big reason many people choose this two row SUV. The concise design gives each person in the family their own little area to take in the sights and sounds of life on the go. The window design of the CR-V makes it one of the easiest SUVs to drive thanks to crystal clear visibility on the driver's part. It has some premium features, but it also remains very affordable to the majority of people who shop with us here at our dealership.
Honda HR-V for Sale
The agility of the HR-V comes from its memorable compact design. It looks upscale, but it doesn't cost an upscale price, and that's great news for families who have less to work with this year. Modern generations of used HR-V models will have up to 59 cubic feet of cargo capacity. The spacious rows of seating are still close together, so if you prefer not to have that sometimes mysterious and unseen activity in the third row, you can keep an eye on your family better in a Honda HR-V. Two row SUVs have their advantages for parents with little ones that need supervision.
Honda Pilot for Sale
The Pilot is Honda's most legendary family SUV and delivers everything their SUV designs have to offer. The model's modern 9-speed automatic transmission and amazing hidden storage designs make the cabin a favorite with families. You'll also find a high volume of entertainment features for the whole family to enjoy, including amazing premium audio systems available on higher trims.
We have these models and so many more at Dick's Hillsboro Honda. Our wish for our customers is that they always find the exact model, trim, and color they're looking for. Our long line of OEM accessories are available right at the dealership or online to give you the opportunity to personalize your Honda SUV even more. Create something your whole family will be proud of and enjoy for years to come.
Buy a Honda SUV for Sale
You've always got a place to buy your next Honda vehicle. Contact Dick's Hillsboro Honda to talk to a sales team member and explore our inventory further. We've got the Honda Pilot for sale, but there's the whole spectrum of Honda vehicles for you to choose from. Pick out something special.