What is Lane Departure Warning?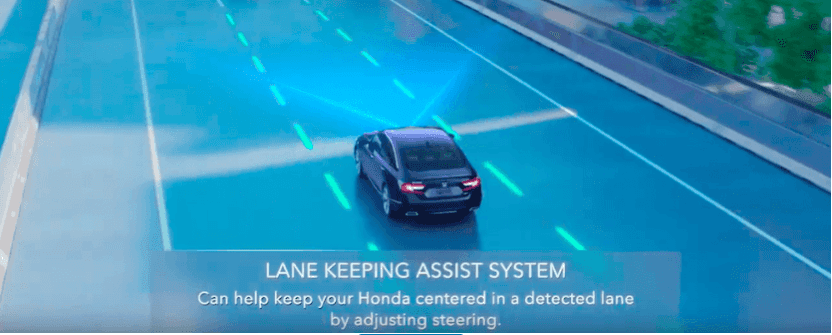 Part of the Honda Sensing® safety suite, Lane Departure Warning is designed to help drivers avoid possible collisions caused by drifting out of their lane. Tualatin shoppers will find this Honda safety feature as standard in most new Honda models and available in others. Improve your peace of mind while traveling the roads of Beaverton with Lane Departure Warning, and the rest of the Honda Sensing® features. Learn more with Dick's Hillsboro Honda!
How Does LDW Work?
This system detects lane markings using cameras located near the rearview mirror. If your vehicle's wheels move past that lane marker, a visual and audio alert will warn you to move back into your lane. On some models, the seats and steering wheels will also vibrate when you drift. This system can help protect drivers from:
A vehicle sticking out too far in an adjoining lane
A rollover
Sideswiping
And more
With Honda vehicles, this feature activates automatically when you start your vehicle. For other automakers, similar features have to be activated by the driver. This gives Honda Lane Departure Warning an edge for ease of use. Also, you won't have to worry about this feature going off when you're turning or changing lanes when your turn signal is on, as the Honda Lane Departure Warning will recognize your lane changes as intentional.
Options for Lane Departure Warning
There are a few options you have to choose from with the Honda Lane Departure Warning System. Customize your Honda Lane Departure Warning to keep you safe while on the streets and highways around West Portland. These options include customized warning types, feedback, and more, such as:
Adjustable audible warning levels
The ability to disable the system
Highway's edge recognition
Haptic feedback warnings like seat and wheel vibrations
Visual alerts with a flashing lane marking symbol
Explore Honda Safety Features at Dick's Hillsboro Honda in Hillsboro
To fully appreciate the bevy of Honda safety features and technologies, schedule a test drive at Dick's Hillsboro Honda. Not only can we demonstrate the Lane Departure Warning tech, but we can also show you features like Honda LaneWatch™ and HondaLink.