Used Cars Near Me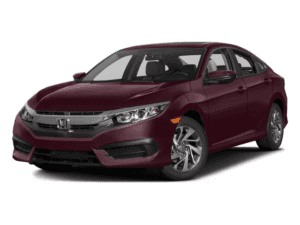 Dick's Hillsboro Honda is a used car dealer that is mindful of the fact that we're doing more than just selling vehicles to people. We're helping families enter the next chapter of their life. We're helping a hardworking person get to their next day of work. We're helping a recent college graduate buy their first vehicle from us and start out in life. Our Portland used cars are machines that get people where they want to be in life.
Used Cars near Me
If you want to get a vehicle that's high quality and delivers on all its promises this year, consider the Honda brand. They make some of the most popular models in the world, including the:
Accord
Odyssey
CR-V
Pilot
Civic
These are the names that people have loved and trusted for years now, and we're here to make sure that the faith in Honda continues. Our highly inspected inventory is curated to represent the most innovative of Honda's technologies. Shopping for used cars near me from us means getting a used Honda for sale that's going to keep its end of the bargain. You might pay for it, but it'll do its work, too.
Shopping Online at a Used Car Dealer
Convenience is a luxury of modern life. There's no longer a need to rush out to an auto dealership and spend days or weeks of your life just learning about different vehicles. You also don't have to take a salesperson's word for anything. Thanks to our model pages, you'll have news, specs, and financial tools to push you closer to owning your favorite used Honda for sale.
Our used cars near me are fully browsable online and don't come with any disadvantages, such as a noisy dealership that interrupts your ability to focus on the facts of a model. You can sit at home all warm and cozy shopping for a model like the Odyssey. Most importantly, you'll learn exactly what it is that makes the model so popular with used vehicle buyers.
Pre-owned vehicles weren't always a first choice with car shoppers, but now more than ever, people look to pre-owned and CPO models first before anything else. Even people who tend to stick with the new will start glancing at just how good used vehicles are now. Thanks to innovations in powertrain technologies, models made within the last 20 years are built to surpass 200,000 with the proper ownership and care. People pass along their used vehicles to those who can appreciate them next.
Contact Dick's Hillsboro Honda
If you find a vehicle you're curious about, please take the time to get a free quote from our dealership. It's a small investment of your time and yields years of happiness once you find the model that's really suited to your way of doing things. You can contact us by phone or visit us at the dealership to quiz us further on our vehicles or take a test drive of your favorite used models in stock right now.