What is Honda LaneWatch™?

Contact Us
If you're unfamiliar with Honda's safety technologies, you may be wondering, "What is Honda LaneWatch™?" Simply put, this is a feature that helps drivers stay aware of the happenings on the passenger side of their vehicle. LaneWatch™ is easy to operate and can be had on many new Honda vehicles. Let Dick's Hillsboro Honda show you how Honda LaneWatch™ can make your trips from Tualatin to Beaverton safer.
How Does Honda LaneWatch™ Work?
Honda LaneWatch™ works in a similar manner to a blind spot monitoring system. If your new Honda comes equipped with this feature, a camera can be found below its right, passenger-side mirror. The camera sends an image to the central display screen and gives you a clearer view of the side of your car. Having this view makes it easier and safer to make turns or change lanes.  It's important to note that Honda LaneWatch™ is a safety enhancement—not a substitute.
How to Use Honda LaneWatch™
LaneWatch™ is virtually effortless to use, all it takes is signaling a turn. To turn the system on, activate the right turning signal and the camera will power on automatically, allowing you to see an image of your blind zone. You can also switch on the system by pressing the button on the end of the turning signal control; pressing the button again turns the system off. To customize your settings, complete the following steps
Select Settings on the HOME screen.
Choose Camera.
Choose LaneWatch™.
Make your preferred changes.
Press BACK to exit.
Which Vehicles Have Honda LaneWatch™?
The assurance the Honda LaneWatch™ provides can be enjoyed on many new Honda models.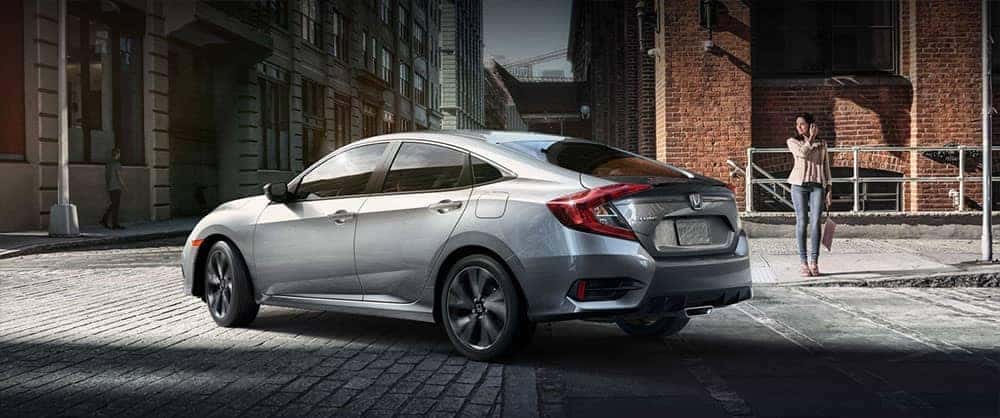 Try Out Honda LaneWatch™ at Our Hillsboro Dealership
Honda LaneWatch™ is just one of many innovative safety technologies available in the Honda lineup. Schedule a test drive at Dick's Hillsboro Honda to test out Honda LaneWatch™ around Hillsboro. During your visit, make sure to explore other Honda exclusives like the Honda Sensing® suite with Lane Departure Warning, and the HondaLink connectivity suite.
More on Honda Technology